Peter Vardy Newsroom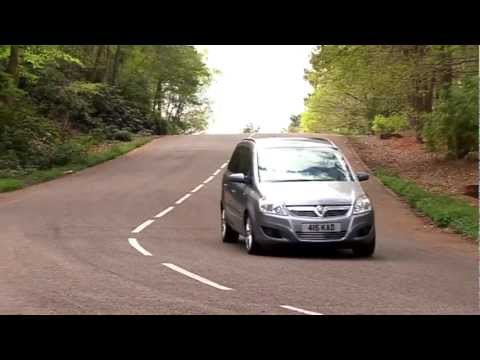 Whether you've had a recent new arrival or are just fed up of trying to squeeze in car seats/prams/assorted toys into your current car, buying a Family Car is something that many of us have come to dread.
It's a sign of getting older, and saying goodbye to the sporty numbers of your youth. The stereotypical family car is boring, too large to go anywhere very fast, and brings with it the unpleasant anticipation of spilt juice and crunched-in crisps. However, all your fears concerning this rite of passage could be in vain. Vauxhall has kept practicality in mind when designing their take on the people carrier, but it's clear that style and sophistication was also at the forefront of its conception. The Zafira has everything one would expect from a family car and more, but the main draw of this 7 seater is in the realisation of the functionality it delivers. The Zafira's options include tinted rear glass, heated seats, alloy wheels, and chrome-effect side-window mouldings. Doesn't sound like your average family wagon, does it? The Zafira's interior also lives up to the standards it's divergent exterior promises. The spacious-yet -cosy electronic climate control, a piano black-effect centre console, a leather-covered three spoke steering wheel, and a multi-function trip computer, Vauxhall have ensured that there is more than enough to keep you entertained, whilst still avoiding the pitfall of providing little fingers with things to fiddle with. The Flex7 seating system also allows you the option to have anything between 2 and 7 seats, so, unfortunately, there'll be no more excuses about not taking the toys and the shopping in the same car! As well as being concerned with delivering you the most practical car possible, Vauxhall has remembered that, when carrying precious cargo, safety is of paramount importance. To put your mind at ease, the Zafira has achieved a 5* safety rating for rigid passenger protection. The active safety features include ABS, CBC and PRS, and ESP Plus is the electronic stability programme which counteracts even extreme under-steer and so helps you to maintain complete control of the car at all times. So, with all these superb features in mind, you're now thinking the inevitable; How Much? The Zafira's last pleasant surprise is that it is completely affordable. Peter Vardy's amazing offers on pre-reg14 plate Zafiras start from only £9895! For more amazing offers on Zafiras, check out our website here. Of course, if you're looking for a slightly older car then the prices will be even lower, and you can browse our full range here. All in all, the Zafira delivers an outstanding driving experience for both you and your family. The dull, wallowy family cars of the past have been well and truly trumped by Vauxhall's efforts at updating the traditional stuff of nightmares. With this model, the only thing you need to worry about is making sure those crisps get hoovered up pronto!
More from "Industry News"